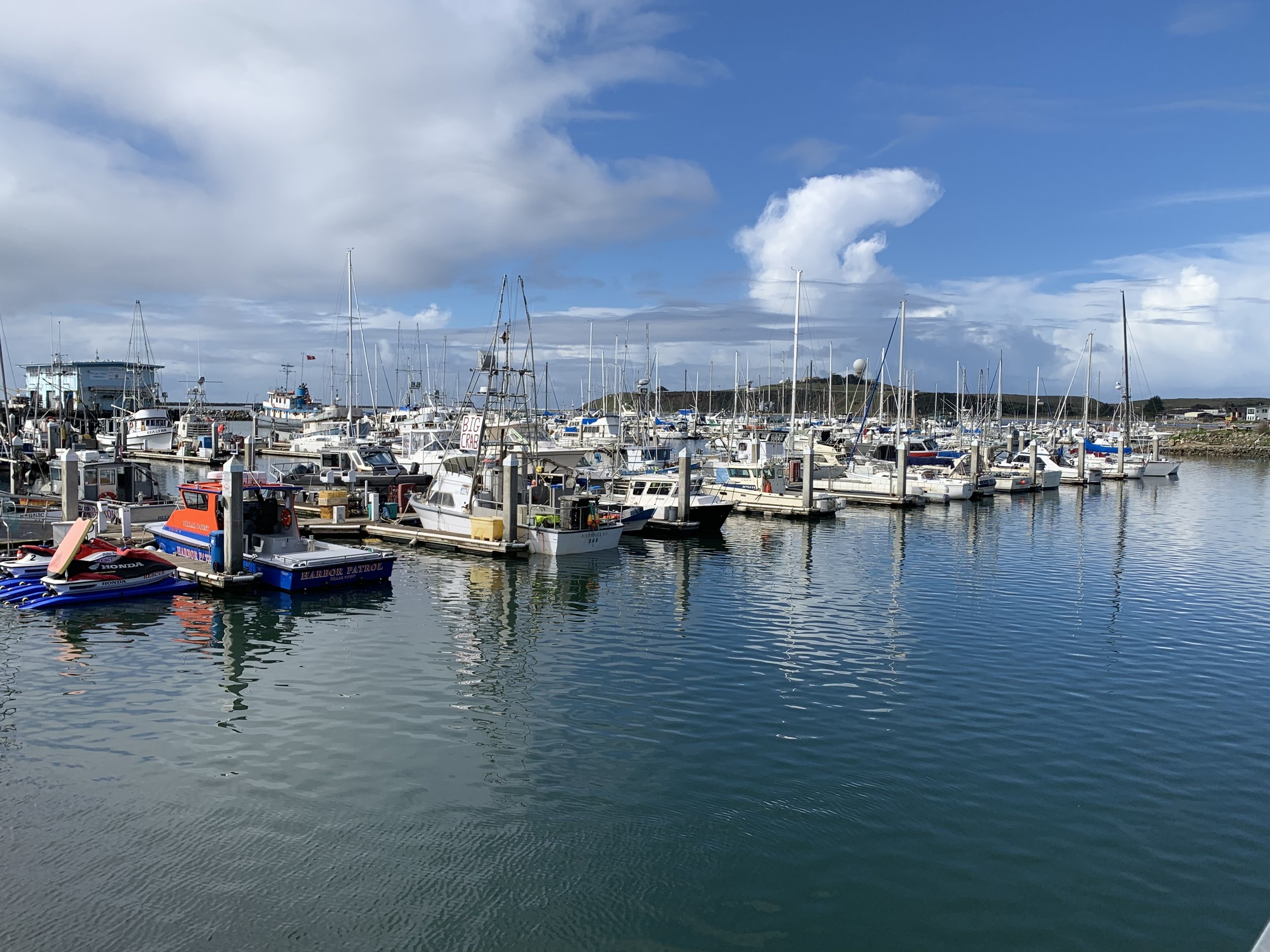 A small town with a love for the outdoors.
To truly understand the beauty of Half Moon Bay, California one only needs to take a short hike in the hills of the Golden Gate National Recreation Area conveniently located minutes from the brewery. From this vista, one can see the ships entering the whale-shaped Pillar Point Harbor to unload their daily catch for the dockside restaurants. To the south, a majestic sea of redwood trees hides entire communities. It is truly some of Mother Nature's finest work.
Make it a day.
For the mild thrill seekers, there are no shortage of activities to do in the outdoors.
A coastal destination.
Outside of the harbor during large winter storms, one can see massive waves break miles from shore. Just north of Pillar Point Habor, waves explode on boulders that jut from the sea like teeth. The crop of evil looking rocks marks the mouth to Mavericks. A legendary big-wave-surf spot that produces some of the most frightening waves in the world.
Highway one bisects Half Moon Bay. It is the town's main vein bringing people out of the city of San Francisco to the coast in 30 minutes. On either side of the historic road is rich agricultural land that every October is turned into picturesque pumpkin patches. The pumpkin is so revered here in fact, Half Moon Bay is the pumpkin capital of the world hosting a festival each year to celebrate the harvest.
Hop Dogma is where Half Moon Bay locals and visitors alike go to toast to an amazing day on the coast. Located next to Lamas Peruvian and Mexican Cuisine in the Shoppes at Harbor Village, regulars love to grab dinner-to-go and enjoy in our taproom with great company.